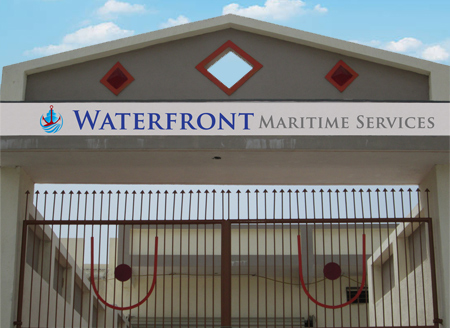 Welcome To Waterfront Maritime Services

Waterfront Maritime Services is engaged in providing in Electrical Services, Fabrication, Refrigeration Services, Ship repair, engineering maintenance services, and Electrical & mechanical jobs for the Marine & Oil and gas sector in the INDIA.

Waterfront Maritime Services Waterfront Maritime Services normally known as a (Sister Concern Company Shree Mahalaxmi Electricals) with its experienced and dedicated personnel has been providing a highly reliable and qualitative service to its customers over the past fifteen years.

We have a team of experience Mechanical and Electrical Engineers and dedicated qualified office staff.

The management of Waterfront Maritime Services is committed to provide a high Quality services to its valued customers by developing and implementing a methodical approach for the execution of all ship repair and Maintenance jobs. With its experienced and dedicated Engineers has been providing a highly reliable and qualitative service to its Clients.


Incorporate adequate online control methods, through clearly defined operating procedure to ensure both quality and continuity in achieving full customer satisfaction. the company has been provide its services to numerous customers, such as ship owners and agents.

We can arrange supply of all type of Motor, Generator spares, Electrical Item, Pumps, compressors spares, All Types of Heat exchangers of all makes from OEM Suppliers or from Ship Braking Yard demolished vessels as per requirement. Also we can arrange supply of all types of Marine equipment/Machinery Spares Old and used or New OEM.

We look forward to a long and enduring business relationship with you, Our endeavor is to provide excellent quality products and services at competitive prices, and hence, to be a one stop shop for the marine industry.